Restoration
We professionally treat your art works and provide a complete restorer´s analysis. We cooperate with frontal experts in branch.
---
Examples of restoring:
Emil Filla - Kubistické zátiší
olej, plátno, 1929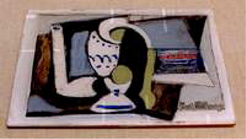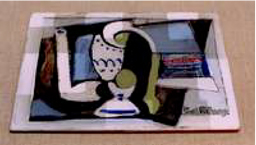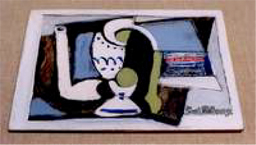 Picture was covered by heavy coat of surface dirts directly on coloured coat with absence of varnish. This "dirt" impacted negatively on the original colouring of the art work, it was necessary to remove it. The signs on coloured coat were disturbing compare to the aureate frame. Picture was put in frame after insufficient drying of the colour, there were signs of colour and wood particles at several places. Dropped oil with dirt also affects intrusive on surface of blue sand structure. These disturbing places were cleaned up by the help of mastic and retouch. Picture was equipped with final varnish.
---
Josef Čapek - Chlapec a motýl
olej, plátno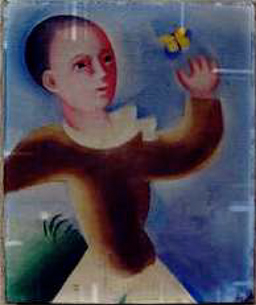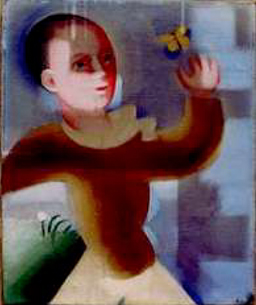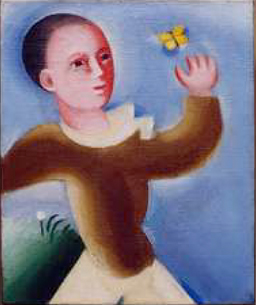 Picture is covered with a heavy coat of surface dirt which obliterate original coloured colouring. This surface "dirt" is of natural origin and respond with an age of the picture. Random test of coloured coat solubility documents the age of oil colour more than half century. Canvas bottom of picture is authentic as well as a blind frame which carry sings of temporary tight of canvas before gumming and respond to classic process of paint preparation. Picture is sagging and at area of more impasto coloured deposits and is strong wrinkled. Consistence of coloured coat to ground is deficient at these places. Signature J Č is written by pencil at the right bottom corner. After attentive inspection it was found out that pencil is on dirt and therefore the one is secondary. Picture was not varnished.